The Studios at Create98 are a great location for a party to bring a group of friends together for some art and crafty fun to celebrate a special occasion.
You can choose from our full range of workshops and classes, or we can tailor one of them to fit with your ideas. It's great for birthday celebrations, baby showers, staff parties, WI group outings; the possibilities are endless!
Time: 2.5 hours
Numbers: 8-14 people (max 6 to a table)
Price: £25-£45 per head, depending on activity with a small private hire charge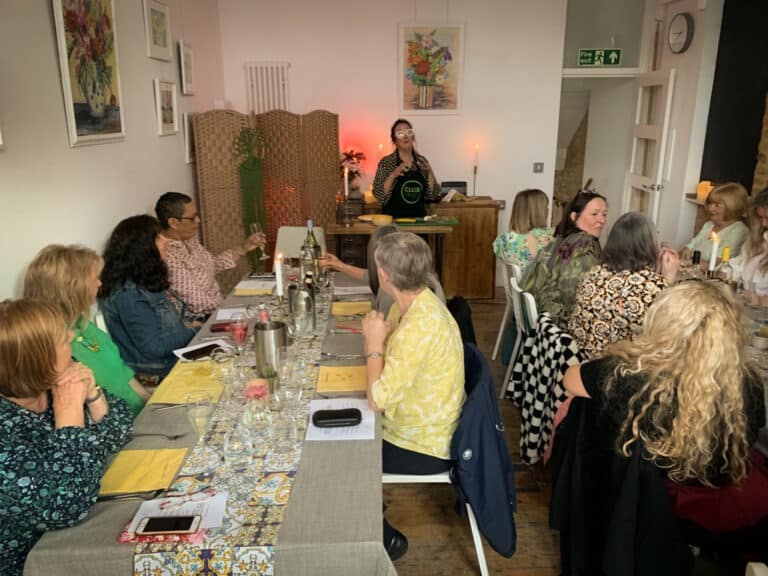 Studio1 at Create98 is an ideal location for your celebration dinner. Your guests will be welcomed into our private dining room, with our windows screened, ambient lighting setting the scene and a beautifully decorated tables. Cocktails and canapes start the evening, your chef will then provide a brief overview of your chosen menu with some hints and tips on how to recreate it at home.